Sale Extended!

Note: Orders placed around Christmas time will be delayed a few days.
- Electronic Delivery
My daughter said she wanted to begin keeping an electronic journal. Something easy to use where she could put down her thoughts for the day, and store pictures related to that day. I told her there were lots of journals out there. Google it and find one she liked, and I would buy it. She did, and came back saying they were all too complicated. Full of stuff she didn't need.
So, I set out to code one for her. HD Daily Journal is the result of those efforts. Nothing frilly. It will store an unlimited number of entries, with up to 4 pictures for each day. Easily search, browse or print entries. It does include a few tools, such as 1-click insert of time or date, converting text to upper or lower case or capitalizing each word in a sentence.
And that's it. Simple and useful. Upgrades are free for life.
Download Free Trial
. Try it out unrestricted for 15 days.
Safe Secure Ordering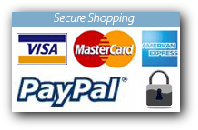 Rock Return Policy
Returns on Rock Speakers are accepted for warranty repairs only.
---
Music In A Rock
---
StereoStone Inc. manufacturers high quality, outdoor rock and planter speakers. Used in DisneyWorld, Universal Studios, zoos, fine restaurants, hotels and theme parks around the world, these rocks look just like the real thing, and produce the sound quality you would expect from a high-end speaker. Just because you hear it, doesn't mean you have to see it. That's why our SoundStealth Series is virtually indistinguishable from a real rock! From our planter speakers to our top of the line Da Vinci Cinema Rock, you'll find what you need to fill your outdoor environment with beautiful sounds.

Listen to StereoStone Rock Speakers at Universal Studios - DisneyWorld - Harry Potter Exhibit - Major Theme Parks - Fine Hotels and Restaurants around the world.

Don't be fooled by other inferior products on the market today. Most of them are made in China. We're proud to say our products are Made In The USA to the highest standards. Standards so high we back them with a lifetime warranty. You won't be replacing these speakers every season. Don't be left without your outdoor music this summer. Power your outdoors with StereoStone rock speakers. Visit our Helpdesk if you have any questions, or call us: 541.249.7217 8am to 5pm Pacific Time.

Don't have time to browse online? Download our full color catalog.
Available in PDF format. (Adobe Acrobat required. Download for free here..)

Download catalog in PDF format - 2.7mb
---