Sale Extended!

Note: Orders placed around Christmas time will be delayed a few days.
I began this project shortly after fs17 was released. I soon realized there was a need to manage the assets of the game. The game offered such a wide range of maps & scenarios that I thought more user configuration was needed. And so FS17 Dashboard was born.
This version is for the new Farming Simulator 19 game.

NOTE: We can't issue refunds once an unlock code has been issued. We are providing a 10 day free trial so you can determine whether you like the software before you buy. After purchase, you need just enter the unlock code we will send you by email to unlock the trial version.
Click here to download a free 10 day trial.
FEATURES

FS17 utilities all in one place!

Savegame Editor
Equipmant Database
Available Savegames
Log Viewer
Mod Folder Manager
Fact Sheets
Mod Hub
Savegame Statistics
Train Editor
Misc. Mod Editor
In-game Mod Editor

Launch FS19 from within the program. Free updates for life.

An unlock code will be sent by email shortly after purchase to unlock all the features. Make sure your email address is correct.

If you don't receive your unlock code within 24 hrs, have any questions or find a bug, please fill out a trouble ticket at our helpdesk:
https://highdesertsoftware.com/support

Note: This is not a mod. Do not put it in your mod folder. It has it's own installation program which will install it to your hard drive.

I have a lot of ideas for this program. All proceeds from the sale of this software will go towards keeping the project alive, allowing for future updates.

GET FREE FarmSim UTILITIES AT https://farmwrangler.com

SUBSCRIBE TO FARMWRANGLERS YOUTUBE CHANNEL: https://www.youtube.com/user/farmwrangler
Safe Secure Ordering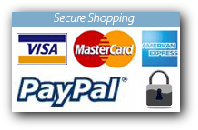 Rock Return Policy
Returns on Rock Speakers are accepted for warranty repairs only.
---
Music In A Rock
---
StereoStone Inc. manufacturers high quality, outdoor rock and planter speakers. Used in DisneyWorld, Universal Studios, zoos, fine restaurants, hotels and theme parks around the world, these rocks look just like the real thing, and produce the sound quality you would expect from a high-end speaker. Just because you hear it, doesn't mean you have to see it. That's why our SoundStealth Series is virtually indistinguishable from a real rock! From our planter speakers to our top of the line Da Vinci Cinema Rock, you'll find what you need to fill your outdoor environment with beautiful sounds.

Listen to StereoStone Rock Speakers at Universal Studios - DisneyWorld - Harry Potter Exhibit - Major Theme Parks - Fine Hotels and Restaurants around the world.

Don't be fooled by other inferior products on the market today. Most of them are made in China. We're proud to say our products are Made In The USA to the highest standards. Standards so high we back them with a lifetime warranty. You won't be replacing these speakers every season. Don't be left without your outdoor music this summer. Power your outdoors with StereoStone rock speakers. Visit our Helpdesk if you have any questions, or call us: 541.249.7217 8am to 5pm Pacific Time.

Don't have time to browse online? Download our full color catalog.
Available in PDF format. (Adobe Acrobat required. Download for free here..)

Download catalog in PDF format - 2.7mb
---